Limited Time Offer
Complimentary Consultation ​​​​​​​Or 2nd Opinion
Includes Exam (D0150) And X-Rays (D0330)
Denise discusses her smile transformation with Teeth Next Day®.
Lenny's experience with Dental Implants by Dr. Ajmo.
Dr. Jay Ajmo describes the amazing results achieved with the Zirconia Implant Bridge.
Dental Implant Services
Are you Suffering with Failing & Missing Teeth?
Dental Implants Can Permanently Replace One Tooth, Multiple Teeth or a Full Set of Teeth
Dental Implants Allow You to Eat The Foods You Like, Speak Clearly & Smile with Confidence
Dental Implants Securely Retain Fixed or Removable Restorations
Replace your Failing & Missing Teeth in ONE DAY with Teeth Next Day®
Teeth Next Day® is designed for patients who have multiple missing teeth or where most of their teeth that cannot be saved. Failing teeth are removed and Dental Implants are placed at the same time so that the entire procedure is completed with one surgery. The next day, custom designed cosmetic teeth are attached to the implants. Teeth Next Day® allows you to smile like you had natural teeth.
Restore your Mouth and your Smile with Permanently Attached Cosmetic Bridgework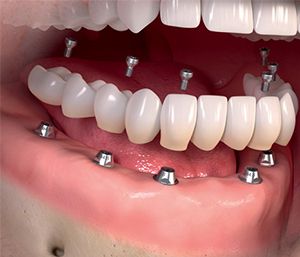 By permanently attaching cosmetic porcelain bridgework to your dental implants, you can eliminate the frustration and inconvenience of removable teeth. Full-arch dental implants will totally transform the way your smile looks, feels, and functions while enhancing your ability to eat and speak normally.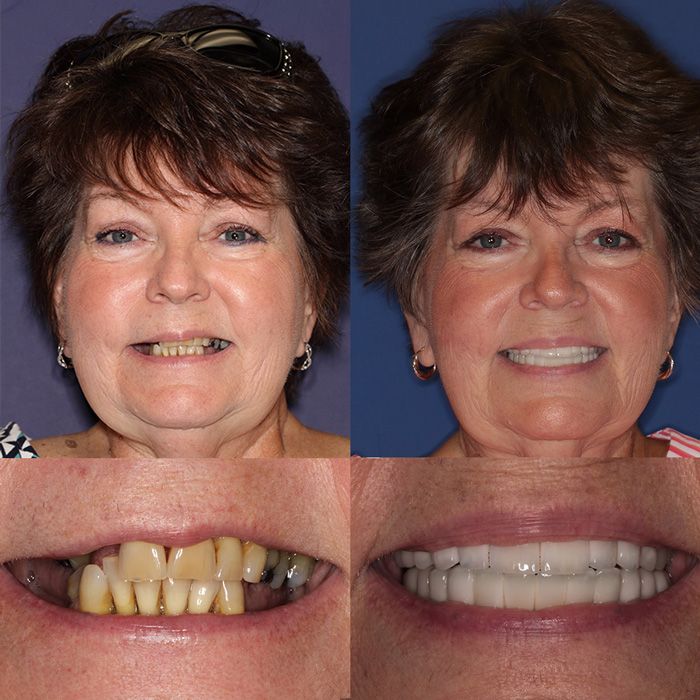 Zirconia Implant Bridge is the ultimate implant solution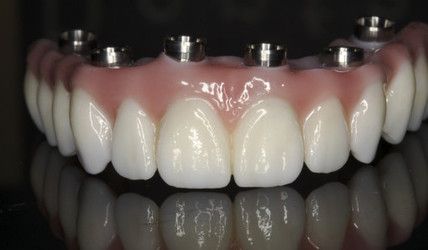 Most implant centers replace teeth with acrylic. Naturally white Zirconia is much stronger and durable than acrylic options and will definitely last longer. Zirconia will never chip, crack or stain and is totally impermeable to fluids, so it will never absorb odors or bacteria. The Zirconia Implant Bridge feels as sturdy as natural teeth, and provides you with a beautiful, complete smile. It's the ultimate way to replace missing teeth!
Avoid Removable Partial Dentures
Replace a Single Missing Tooth
Single Dental Implant: A single dental implant is the best option to replace a single missing tooth without ruining the adjacent teeth. A dental implant will preserve jaw bone and keep your teeth and jaws functioning properly. A porcelain crown is permanently attached so that it looks, feels and functions like a real tooth.
Permanently Replace Multiple Missing Teeth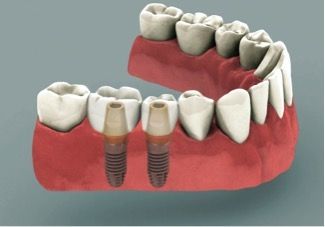 Multiple Teeth Replacement: Two or more dental implants are used to fill the gaps left by multiple missing teeth. Permanent porcelain crowns or bridgework is designed to match the color and shape of your smile to provide optimal results that look, feel and function like your natural teeth.
Replace Loose Uncomfortable Dentures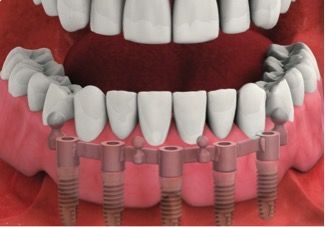 Implant Supported Dentures: Implant supported dentures firmly attach to dental implants, yet are still removable so they are easy to clean. Implant supported dentures allow you to eat the foods you love with total comfort, speak clearly and smile with confidence. Never again will you have to suffer with loose painful dentures or use messy denture adhesives.
Secure Your Loose Dentures with Snap in Dentures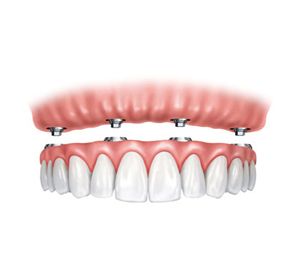 Snap In Dentures are removable and palate-less dentures that are secured over a few dental implants that are set into your jawbone. These dentures come with rubber housings that snap onto the head of the implants. Snap In Dentures provide strong anchorage that will not come loose, so you have a strong bite. With Snap In Dentures, you'll never need messy adhesives.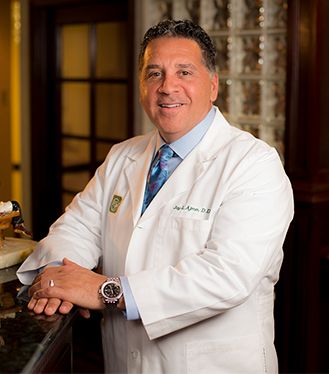 About Dr. Jay Ajmo
The placement of dental implants is a complex surgical procedure that requires extensive training and experience to master. Throughout his career, Dr. Ajmo has been refining his approach to the art and science of implant dentistry, and has earned a reputation as a true innovator in the field, holding internationally recognized credentials in dental implant surgery and restoration.

Limited Time Offer
Complimentary Consultation ​​​​​​​Or 2nd Opinion
Includes Exam (D0150) And X-Rays (D0330)
Dental Implant Location
PGA Advanced Dentistry Palm Beach Gardens Office 7100 Fairway Dr Ste 59
Palm Beach Gardens, FL 33418